It is now time to get excited for the 2014 NFL Draft! Due to the fact that draft season is right around the corner, I am debuting the first edition of my 2014 NFL Mock Draft today: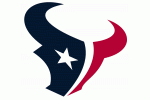 1. Houston Texans
Blake Bortles
Quarterback, Central Florida
Houston needs a long-term solution at the quarterback position, and they could elect to take a signal-caller with the first overall pick in the draft this May. Although many are high on Teddy Bridgewater at the moment, I believe that Blake Bortles could rise to the top of draft boards around the league at the quarterback position. Bortles possesses a large frame (6'3″ 230 lbs.), strong arm and is surprisingly mobile. Despite the fact that his mechanics and footwork could use some improvement, his skill-set could make him a terrific professional signal-caller.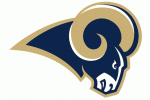 2. St. Louis Rams (from Washington)
Sammy Watkins
Wide Receiver, Clemson
I have a hard time believing that St. Louis' brass will not try to trade down in round one. Of course, it could also be in the Rams' best interests to acquire a game-breaking wide receiver for Sam Bradford with one of their first round selections. Like his former college teammate DeAndre Hopkins, Sammy Watkins is a well-built wide receiver (6'1″ 205 lbs.) who can threaten defenses on short, intermediate and deep routes. The addition of Watkins would give the Rams' offense two speedsters at wide receiver (Tavon Austin) and also help to open up their stagnant passing game.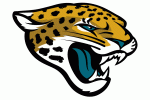 3. Jacksonville Jaguars
Jadeveon Clowney
Defensive End, South Carolina
Unless a team trades ahead of them, Jadeveon Clowney could fall to the quarterback-needy Jaguars. It will be an ultimate "BPA vs. Position of Need" scenario if the talented defensive end falls to them at number three. Jacksonville had one of the league's most anemic pass-rushes last season, and Clowney (6'5″ 274 lbs.) projects to be a fantastic 4-3 defensive end. Although Clowney's work-ethic, injury history and motor could be causes for concern, he is one of the best athletes in the draft and definitely worth a top-five selection.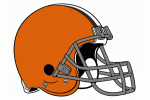 4. Cleveland Browns
Johnny Manziel
Quarterback, Texas A&M
Even though Brian Hoyer performed well during his short stint as a starter, Cleveland's new coaching staff could have no allegiance to him. Thus, it might behoove the Browns to find a long-term replacement at the quarterback spot. Johnny Manziel is reportedly on Cleveland's wish list, and the 2012 Heisman Trophy winner could be the type of exciting and athletic player the Browns need at the quarterback position. As long as Manziel's lack of size (6′ 210 lbs.) and off-field background do not trouble teams, he should be a hot commodity at the top of the first round.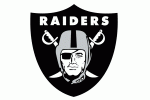 5. Oakland Raiders
Teddy Bridgewater
Quarterback, Louisville
In what could be a make-or-break year for Dennis Allen, Oakland's head coach cannot feel comfortable about Matt McGloin and Terrelle Pryor as his signal-callers next season. The Raiders will be hard-pressed to pass on a quarterback if one falls to number five, and I am sure that they will be thrilled if Teddy Bridgewater is available. The somewhat slender signal-caller (6'2″ 205 lbs.) is probably the most pro-ready quarterback in this draft class in terms of his mechanics and knowledge of a pro-style offense. As long as teams aren't scared off by Bridgewater's frame he will likely be a top five draft pick.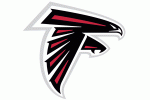 6. Atlanta Falcons
Jake Matthews
Offensive Tackle, Texas A&M
Atlanta invested a boatload of money in Matt Ryan last offseason, so protecting him will be of the utmost importance during the prime of his career. Ryan had the tar beat out of him last fall, and the Falcons need to upgrade their offensive line. Although Atlanta's brass like to wheel-and-deal in the first round, I am sure that they would be thrilled if Jake Matthews fell to them at number six overall. Although Matthews might be on the lighter side (6'5″ 305 lbs.), he is a technically sound tackle who plays with great leverage and possesses fantastic fundamentals.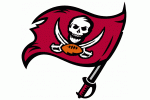 7. Tampa Bay Buccaneers
Anthony Barr
Linebacker, UCLA
Tampa Bay could stand to improve their pass rush and add a playmaker next to Lavonte David on the defensive side of the ball. If they cannot trade up for the likes of Jadeveon Clowney, then they could still be in luck if Anthony Barr falls to them in the first round. Although Barr is raw and rather inexperienced as a linebacker (only two seasons at the position in college), his size (6'4″ 248 lbs.), strength and productivity at the college level will entice some pass-rush needy teams to take a chance on him.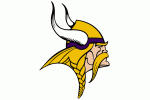 8. Minnesota Vikings
Derek Carr
Quarterback, Fresno State
Minnesota has an absolute dumpster fire at the quarterback position. While Matt Cassel is a solid backup, Josh Freeman is a joke and Christian Ponder puts zero zip on the ball. The Vikings' new coaching staff should try to upgrade the position during the offseason, and they could be inclined to take Derek Carr if he is available. Questions remain about Carr's (6'2″ 215 lbs.) footwork and ability to transition to a pro-style offense, the rocket-armed signal-caller enjoyed a fantastic career at Fresno State and did an impressive job during Senior Bowl week.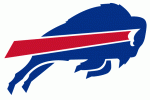 9. Buffalo Bills
Greg Robinson
Offensive Tackle, Auburn
The Bills might need to think about a long-term replacement for Erik Pears at right tackle. The veteran will turn 32 this summer and is entering the final season of his current contract. If a pass-rusher doesn't intrigue them in round one, then they might roll the dice on an offensive tackle with the ninth overall pick. The massive (6'5″ 320 lbs.) Greg Robinson could be the type of road-grading tackle the Bills want to pair with Cordy Glenn.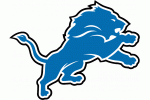 10. Detroit Lions
Justin Gilbert
Cornerback, Oklahoma State
Detroit's secondary folded like origami down the stretch last fall. To make their back-seven as impressive as their front-four rotation, the Lions must upgrade their secondary. Justin Gilbert should steadily rise up draft boards around the league as the offseason transpires. The former Oklahoma State star has the size (6′ 200 lbs.) and athleticism to be a terrific cover-corner at the professional level, and his kick returning skills are only an added bonus.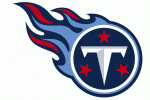 11. Tennessee Titans
Khalil Mack
Linebacker, Buffalo
With Ray Horton in town, the Titans will be switching to a 3-4 defensive scheme. To improve their pass-rush, I am sure that they would jump at the chance to take Khalil Mack with their first round selection. The long-armed and athletic Mack (6'3″ 248 lbs.) has the tools to be a nightmare off of the edge, and the linebacker set the NCAA career-record for tackles for loss last year.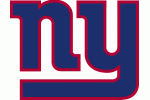 12. New York Giants
C.J. Mosley
Linebacker, Alabama
Keith Rivers and Jon Beason will both be free agents this March. New York needs to address their linebacker corps soon. One of the best all-around inside linebackers to emerge in the draft in recent season, Mosley will be a solid fit on whichever team ultimately drafts him. The former Alabama linebacker is stout (6'2″ 232 lbs.) and instinctive enough to succeed against the run, and his pass-coverage skills are top-notch for a player at his position.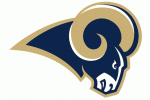 13. St. Louis Rams
Taylor Lewan
Offensive Tackle, Michigan
Jake Long was injured down the stretch last season, and Roger Saffold will be a free agent this March. To hedge their bets, the Rams would be wise to take an offensive tackle with one of their first round selections. Although Taylor Lewan went through an up-and-down senior campaign, the former Wolverine will still be a highly coveted prospect this spring. Lewan's frame (6'7″ 315 lbs.), strength and nastiness should make him an asset in the offensive trenches, and I am sure that a tackle-needy team like the Rams would be interested in acquiring him.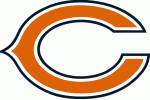 14. Chicago Bears
Louis Nix III
Defensive Tackle, Notre Dame
Henry Melton and Jay Ratliff will both hit the free agent market this March. If one or both leave, then the Bears will need to find some depth in the trenches. One player who could be available in round one is the massive Louis Nix III of Notre Dame. Although many project Nix III (6'2″ 345 lbs.) to be a classic zero-technique who could work best in a 3-4 defensive scheme, the defensive tackles quickness and gap-clogging ability could make him a solid fit as a one-technique at the pro level as well.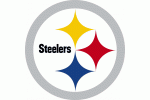 15. Pittsburgh Steelers
Mike Evans
Wide Receiver, Texas A&M
If the Steelers are not sold on Justin Brown and Derek Moye as the types of tall wide receivers who can be difference makers in their offensive system, they could target a larger-framed pass-catcher in round one of this May's draft. Mike Evans (6'5″ 225 lbs.) would give Pittsburgh's smurfish receiving corps a new and vertical dimension, and I am sure that Ben Roethlisberger would be thrilled to have a capable red zone target added to the roster.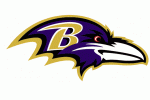 16. Baltimore Ravens
Marqise Lee
Wide Receiver, Southern California
If the Ravens want Joe Flacco to live up to his massive contract, then they had better find him some more weapons to throw to over the coming seasons. Pairing the speedy Marqise Lee (6′ 195 lbs.) with Torrey Smith would make Baltimore's passing game difficult to deal with, and Lee could eat up acres of space created by Smith, Marlon Brown and the Ravens' tight ends. Although injuries derailed Lee's senior season, his productivity as a junior and outstanding athletic ability should make him a first round pick.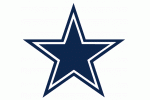 17. Dallas Cowboys
Timmy Jernigan
Defensive Tackle, Florida State
Dallas is sticking with the 4-3 and they will need to find a stout defensive tackle who can clog the A-Gaps, shoot them to make plays and free up their edge rushers and linebackers. Although questions remain about Timmy Jernigan's motor, no one can deny the type of force the former Seminole can be along the interior of a defensive line. Jernigan could be exactly what Dallas' defensive line needs, and the stout defensive tackle (6'2″ 298 lbs.) has the potential to help one of the league's worst defenses from last season.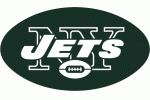 18. New York Jets
Eric Ebron
Tight End, North Carolina
Regardless of whom New York's quarterback is in 2014, they will need to find a competent tight end to target in the passing game. Eric Ebron (6'4″ 245 lbs.) has the physical tools to become a fantastic tight end at the professional level, and his athleticism and speed could help him turn into a seam-stretching and vertical threat for whichever team drafts him. Although his blocking is far from stellar, his willingness to help which was illustrated on tape showed that he could improve greatly in that area with the proper coaching.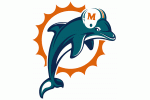 19. Miami Dolphins
Cyrus Kouandjio
Offensive Tackle, Alabama
Ryan Tannehill's career could mirror David Carr's if he does not receive better pass-protection from his teammates up front. Despite Kouandjio's poor performance against Oklahoma in the Sugar Bowl, the former Alabama offensive tackle would be a solid pick from a value standpoint at number 19 overall. Kouandjio (6'5″ 310 lbs.) was a two-year starter for the Crimson Tide and at the very least could develop into a solid right tackle at the pro level if he struggles on the blind-side.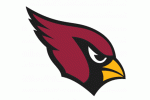 20. Arizona Cardinals
Jace Amaro
Tight End, Texas Tech
Although the Cardinals have plenty of terrific wide receivers, they lack a truly dangerous tight end. If Arizona's offense added a play-making tight end like Jace Amaro, their offense could be a lethal force in the NFC. A Jimmy Graham-framed (6'5″ 260 lbs.) threat who can line up in the slot or even outside the numbers, Amaro could be exactly what the Cardinals need to make the postseason.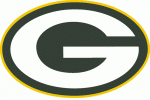 21. Green Bay Packers
Ha Ha Clinton-Dix
Free Safety, Alabama
Green Bay's defense needs a ball-hawking safety. If HaHa Clinton-Dix (6'1″ 208 lbs.) falls past Pittsburgh at number 15, then he could fall right into the laps of the Packers at number 21 in the first round. The former Alabama safety would give Green Bay's young secondary a large boost, and his physical nature and ability to cover large amounts of ground could make him a solid fit in Dom Capers' defense.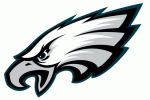 22. Philadelphia Eagles
Darqueze Dennard
Cornerback, Michigan State
If Darqueze Dennard falls into the 20's then I could see teams like Philadelphia, Kansas City and San Diego being highly interested in him. The 2013 Jim Thorpe Award winner (5'11" 197 lbs.) might not possess the type of straight-line speed scouts covet, but his tremendous technique, physical play and willingness to mix things up against the run make him a prospect with tremendous value in the mid-late first round.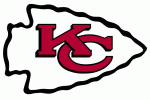 23. Kansas City Chiefs
Calvin Pryor
Free Safety, Louisville
Kansas City needs massive upgrades in their secondary after their complete and total collapse in the wild card game against the Colts. Pryor is a large (6'2″ 208 lbs.) and physical safety who would compliment Eric Berry very well on the back-end of the Chiefs' defense. In the pass-happy AFC, Kansas City will need all of the reinforcements they can acquire over the coming years. Moreover, they will need to since they play in a division which features Peyton Manning and Philip Rivers.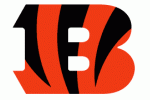 24. Cincinnati Bengals
Kyle Van Noy
Linebacker, Brigham Young
Keep Kyle Van Noy in mind as draft weekend approaches, readers. If the Steelers didn't have so many needs right now, I would love for him to be their first round selection. A versatile linebacker (6'3″ 244 lbs.) who can play inside, outside or even at defensive end, Van Noy should garner plenty of buzz after his productive college career. Van Noy's intelligence and size could make him interesting to a team like Cincinnati that is in need of more depth at linebacker.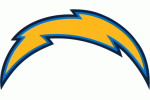 25. San Diego Chargers
Jason Verrett
Cornerback, Texas Christian
If the Chargers want to get over the Denver Broncos hump, then they had better upgrade their secondary. Richard Marshall is an impending free agent, so it would be a great idea if the Chargers looked in the direction of a cornerback in round one if an offensive tackle did not fall to them. Despite his size (5'10" 176 lbs.), Jason Verrett is a tenacious cover corner who does not back down despite his disadvantage. Verrett has fluid hips and tremendous technique, and he has the potential to neutralize some of the AFC's most lethal slot receivers.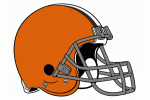 26. Cleveland Browns (from Indianapolis)
Kelvin Benjamin
Wide Receiver, Florida State
Outside of Josh Gordon and Jordan Cameron, the Browns have little to speak of in terms of passing game weapons. Although he is raw in terms of route running and his hands are less than consistent, Benjamin's size (6'5″ 235 lbs.), speed and play-making ability will make teams salivate over him at the NFL Scouting Combine. If a project like Cordarrelle Patterson went near the end of the first round last year, then I see no reason why Benjamin will drop into round two this spring.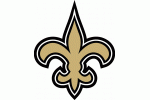 27. New Orleans Saints
Kony Ealy
Defensive End, Missouri
New Orleans' pass-rush is already stout in the trenches with the likes of Cameron Jordan. If Rob Ryan wants to make his linemen even more lethal, then he had better upgrade his personnel at outside linebacker. Even with Victor Butler returning, New Orleans could use another edge-rusher. If Kony Ealy (6'5″ 275 lbs.) is available, then the Saints will have a perfect player to add to the mix at strongside outside linebacker.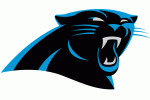 28. Carolina Panthers
Brandin Cooks
Wide Receiver, Oregon State
The Panthers need to find an eventual replacement for Steve Smith and another weapon for Cam Newton to throw to as he enters the prime of his career. Bradin Cooks of Oregon State is rising up draft boards, and had a productive senior season after Markus Wheaton left for the NFL last April. The shifty slot receiver (5'10" 186 lbs.) has reliable hands and could be just what Carolina's offense needs moving forward.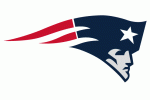 29. New England Patriots
Austin Seferian-Jenkins
Tight End, Washington
Due to Aaron Hernandez's legal issues and Rob Gronkowski's body crapping out on him, Tom Brady needs a new weapon at tight end. What is on their roster at the moment is not cutting the mustard, and Austin Seferian-Jenkins would be a solid value pickup at the end of the first round. Seferian-Jenkins is a large-framed tight end (6'6″ 276 lbs.) could be a lethal red zone weapon, and his size alone could create matchup issues all over the field.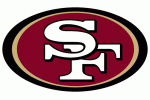 30. San Francisco 49ers
Ra'Shede Hageman
Defensive Tackle, Minnesota
The 49ers have the luxury of taking the BPA at this juncture in round one, and San Francisco might want to start thinking about life after Justin Smith who will enter his 14th professional season next fall. Although wide receiver and cornerback might represent bigger needs, I am not sure the 49ers could pass up on a five-technique like Ra'Shede Hageman at the bottom of the first round. Hageman has the perfect combination of long arms, strength and overall size (6'6″ 318 lbs.) to thrive as a 3-4 defensive end.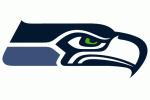 31. Seattle Seahawks
Zack Martin
Offensive Guard/Offensive Tackle, Notre Dame
Penalty-machine Breno Giacomini is a liability at right tackle and left guard Paul McQuistan will be a free agent this March as well. Seattle would be wise to find a player who could compete for a starting job at both positions, and Zack Martin of Notre Dame could fit the bill. A four-year starter at left tackle, Martin's short-arms could force him inside at the next level. Even if he has to move to right tackle or guard, Martin's (6'4″ 305 lbs.) terrific technique could make him a dominant player at either of those three positions.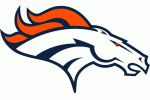 32. Denver Broncos
Ryan Shazier
Linebacker, Ohio State
If the Broncos lose Wesley Woodyard to free agency, then Denver's coaching staff cold stand to add another quick and hard-hitting linebacker to team with Danny Trevathan. Although Shazier's size (6'2″ 230 lbs.) might concern some teams, Ohio State's play-making linebacker would be a fantastic addition to Denver's linebacker corps and possesses the tools to be a three-down linebacker at the professional level.
Readers: Be sure to read plenty of other mocks on the rest of the FanSided Network. In addition, check out the mock draft databases at Walter Football and DC Pro Sports Report after you are done here as well.
Players Stats Provided By Specific Team Pages: Alabama, Auburn, B.Y.U., Buffalo, Central Florida, Clemson, Florida State, Fresno State, L.S.U., Louisville, Michigan, Michigan State, Minnesota, Missouri, North Carolina, Notre Dame, Ohio State, Oregon State, Oklahoma State, South Carolina, Southern Cal, Texas A&M, T.C.U., Texas Tech, U.C.L.A., Washington and ESPN.com
Tags: 2014 NFL Draft 2014 NFL Mock Draft Mike Evans Pittsburgh Steelers