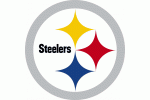 Round 1.
Eric Ebron
Tight End, North Carolina
I know, I know. Most of you people will clamor for the Steelers to select a defensive player in round one. However, those of you are blind if you believe that Pittsburgh's brass do not need to acquire offensive weapons at tight end and wide receiver this spring as well.
Remember, this team has no exit strategy behind Heath Miller and they desperately need to add a play-making tight end to compliment the reliable veteran in the passing game. If Eric Ebron falls to them at number 15 overall, then I would love to see the team add the former North Carolina star to the roster.
Blessed with a great deal of speed and athleticism, Ebron could be the seam-stretching threat Pittsburgh's offense has sorely lacked at the tight end position. His ability to clear space vertically and help in the red zone will also add different dimensions to the offense, and the junior is coming off of two terrific years as a starter for the Tar Heels (2012-2013: 102 catches, 1,598 yards and seven touchdowns).
Although Ebron's blocking is nothing special, the tight end still sticks his nose into the scrums when he is positioned in-line. His technique definitely needs work, but his willingness to chip in and help is a positive sign.