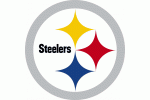 Round 1.
Darqueze Dennard
Cornerback, Michigan State
Look, I understand that the Pittsburgh Steelers have not selected a cornerback in the first round of an NFL Draft since 1997. Moreover, this team has plenty of other pressing holes to fill on their roster besides cornerback. However, if Darqueze Dennard would represent a 'BPA plus Need' selection if he is available when the Steelers go on the clock in the first round.
The 2013 Jim Thorpe Award winner capped off his fantastic collegiate career last fall with 62 tackles, 3.5 tackles for loss, two forced fumbles, 10 passes defensed and four interceptions for the Rose Bowl champions. A physical cornerback who has the discipline to excel in zone coverage and against the opposing run games to boot, Dennard might be an option for Pittsburgh to turn to in round one this May.
People might complain about Dennard's supposed lack of size (5'11" 197 lbs.) or how his straight line speed might not be in the 4.3-to-low 4.4 range. Nevertheless, I see one of the more technically sound cornerbacks in the 2014 draft class when I watch Dennard. Moreover, I see one of the most physical ones to boot who uses his hands well at and around the line of scrimmage, and a cornerback who is relentless when the ball is in his general area.
While Justin Gilbert could intrigue the Steelers at number 15 this spring, do not sleep on Dennard being a potential first round option for the franchise.