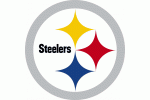 Round 2.
Austin Seferian-Jenkins
Tight End, Washington
I will continue to beat the 'Tight End in Round One' drum from now until the Steelers make their first round selection this May.
Of course, Pittsburgh's brass could elect to fill another pressing need in the first round and try to find a tight end in the second or third rounds of the draft. If that is indeed the case, then I hope that the Steelers will select Austin Seferian-Jenkins if he is still on the board in the second round.
While Seferian-Jenkins cannot stretch the field as far vertically as someone like Eric Ebron or Jace Amaro, he would be far and away the most athletic tight end on Pittsburgh's roster if he was signed today. Built like a power forward (6'6″ 266 lbs.), Seferian-Jenkins would give his quarterback a large-framed target to find in the red zone and a reliable compliment to a veteran teammate like Heath Miller. In addition, Seferian-Jenkins would be able to line up along the line of scrimmage and contribute as a run-blocker more than the likes of Ebron and Amaro.
Although Seferian-Jenkins was unable to achieve the same level of productivity (2013: 36 catches and 450 receiving yards) last fall that he did during his Mackey Award-winning sophomore campaign (2013: 69 catches and 850 receiving yards), he nevertheless proved to be the same type of red zone and scoring threat for his offense (2012: seven touchdowns, 2013: eight touchdowns).
If Seferian-Jenkins falls into the second round due to concerns about a 2013 offseason DUI incident or other teams not valuing tight ends at a high level, then I hope that Pittsburgh's brass will make him their selection if they elect to pass on a tight end in the first round.